About Us
Wellington Technologies Founder Began His ATM Experience In The Mid-1980's
Jerry Magnuson, Wellington's founder began his ATM experience in the mid-1980's while working for a large bank owned computer center in Billings, Montana. In those days ATMs were large, complex and typically cost over $50,000 to buy and around $2000 per year for a manufacturers maintenance contract. The technical staff that Jerry managed wrote and maintained the earliest ATM transaction settlement software utilizing a central Bunker-Ramo controller direct wired to the ATM itself. It's interesting to note that early ATMs were installed in bank lobbies and only accepted cards from the financial institution that owned and operated the ATM.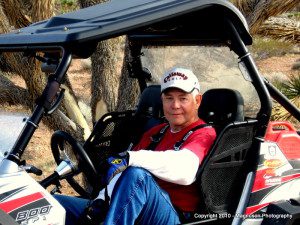 Early ATMs were networked regionally; the formation of national networks CIRRUS and VISA came later. The national networks prohibited ATM owners from surcharging. State laws were enacted beginning in 1992 that allowed surcharging at ATMs within each state. Jerry helped draft changes to the Montana and Wyoming State banking laws that forbid anyone from preventing an ATM owner surcharging. Finally in 1994 surcharging was allowed under the CIRRUS and PLUS operating rules.
Jerry left the data center in late fall of 1994 and founded Wellington Technologies, Inc. Wellington's mission statement was and still is to provide ATM owners with the knowledge, equipment and processing services necessary to ensure ATM profitability.
From his many years involved in the infant ATM industry, Jerry knew that the key to profitable ATM ownership was a greatly reduced cost of operations. The cost of the ATM equipment itself is only a small part of the total cost of operation. In fact, installation and repair costs over the 5-year useful life of today's ATM could easily equal or exceed the initial cost of the ATM equipment alone. In 1996 Jerry worked with a Texas based ATM manufacturer to develop the first truly owner repaired ATM. Since that time Wellington Technologies, Inc. has sold hundreds of ATMs across America that never experience a service technician's bill! Quickly and easily repaired by the ATM owner with warranty parts supplied by Wellington, Wellington ATM owners now enjoy annual operating costs that are typically 50% lower than other manufacturers and can operate a profitable ATM with as few as 30 surcharged transactions per month. That's less than 1 per day!
The other industry changing concepts Jerry has helped develop include:
Daily quick and easy cash loading
Dial-up communications that share existing telephone facilities
Internet based communications that reduce the ATM's transaction wait time by 30% while saving its owner money.
Internet based transaction activity reporting including the ATM's current cash levels
ATM equipment in-store placement philosophies that are proven to maximize transaction activity and income.
ATM cabinet design that minimizes the ATM's footprint,  eliminating transaction harming clutter
Specialized non-networked money dispensing & settlement solutions
Wellington remains committed to ATM owner profitability by utilizing Jerry's years of ATM industry experience to drive ever-changing technological innovations that reduce ATM operating costs. Call Wellington today and experience the difference in ATM ownership.