Wellington Web Gateway
The Wellington Web Gateway® is a high speed device for processing ATM transactions via any high speed (DSL, cable modem) Internet connection instead of using costly dial-up phone service. This device is available for any ATM processed by Wellington Technologies (customers must have high-speed Internet access at their location).
How does it work?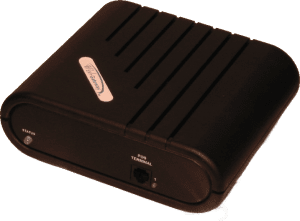 The Web Gateway® sends the ATM transactions to Wellington's nationwide switch via the Internet with SSL encryption.
What are the benefits?
Transactions are completed 8-12 seconds faster depending on your Internet speed. You no longer need to pay for a phone line to your ATM!
Example:
Current monthly phone bill: $50
Cost of Web Gateway®: $250
Return On Investment Time: 5 MONTHS!
What next? Start saving money and experiencing quicker ATM transaction service by calling Wellington Technologies at 1-800-494-6984 to order your Web Gateway today!