Cell Gateway (Wireless)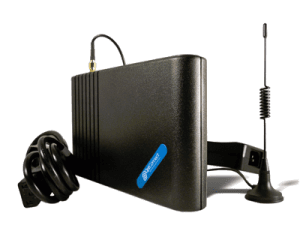 Not only are wireless ATMs great to use at off-site shows, fairs, exhibits, demonstrations, etc., they work great in permanent locations also. Did you know that in many cases an wireless equipped ATM could save time and money? It's true! With their fast and reliable service, ease of deployment, and simple installation wireless ATMs are quickly becoming the new standard for many ATM locations.
Simple Installation
Wireless units are "plug and play.", meaning installation is as simple as 1, 2, 3…
Plug it in to power
Attach the antenna
Connect phone cord from ATM to Wireless Gateway
Security
Gateways are secure because they use the latest accepted standards for SSL encryption. No changes are required to your existing ATM.